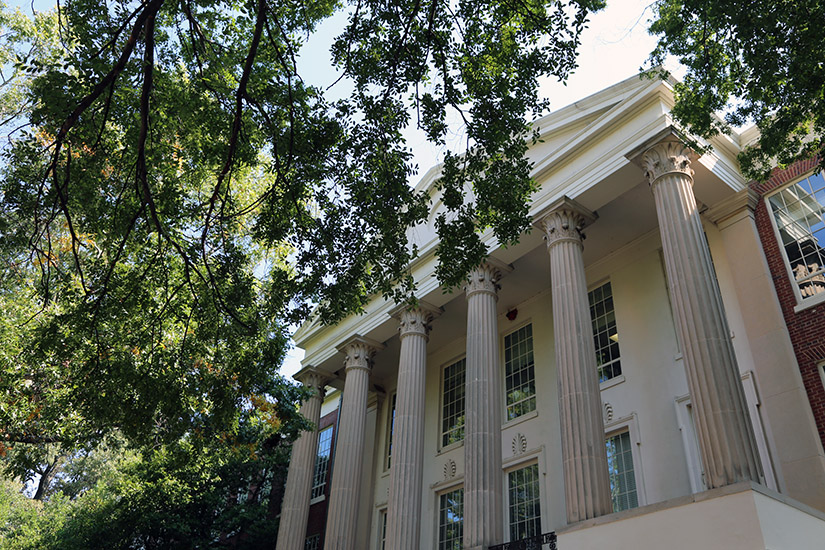 The Department of Sociology at the University of Georgia welcomes prospective graduate students. The University of Georgia is located in Athens, Georgia.  It is a Research I, doctoral-intensive, land/sea grant institution.  We were recently ranked 18th by U.S. News and World report among American public universities.  The main campus is located on 615 acres adjacent to downtown Athens. Visit the  Graduate School website at http://grad.uga.edu/ for additional information and follow the links below to get information about our specific graduate program to help you decide if Sociology at UGA is right for you.
Graduate Coordinator- Dr. Leslie Gordon Simons- (lgsimons@uga.edu)
Graduate Coordinator Assistant- Melissa Leizear- (mleizear@uga.edu)
How to Apply
If you're planning to apply to the Graduate program in Sociology, there are some forms to fill out and application materials to gather. Read this section to make sure you have everything you need.
Application Insights
Get some guidance on completing your application to the Graduate School in Sociology.
Assistantships
Four types of competitive assistantships are available to graduate students in Sociology at the University of Georgia: University-wide graduate assistantships, Departmental graduate assistantships, graduate teaching assistantships, and research assistantships through individual faculty members with external funding.
Students with previous graduate study in sociology
Students entering with a recent (within the past five years) Master of Arts or Science (MA/MS) degree and a master's thesis from an accredited sociology department are admitted directly into the doctoral program (and thus will not complete a Master of Arts degree at UGA). These students will be required to complete a second-year research paper (journal manuscript length). In some cases, this paper might be based on a student's master's thesis from a previous institution, but this must be determined in collaboration with the major professor. The paper must be read and approved by the major professor and one other sociology faculty member with graduate faculty status. The paper can be completed any time in the first two years in the program, but the preliminary plan for the paper and identification of the second reader must be set by September of the student's second year and the paper must be completed by April of the second year.
students with previous graduate study in related diciplines
Students with master's degrees in closely related fields may appeal to have their thesis considered for acceptance on a case-by-case basis. These students must submit the thesis to the department's Graduate Program Committee for review. The Graduate Coordinator and two faculty members chosen by the program committee (including the temporary major professor whenever possible) will review the submitted thesis to determine whether it meets departmental standards. Please see our graduate program handbook for more information.
Frequently Asked Questions
Wonder why you should choose UGA? Wonder about Athens, GA? Is this department a good fit for you? Find answers to these and other questions.