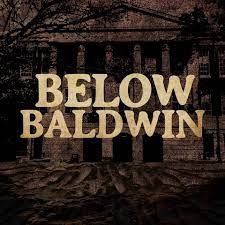 Sarah Shannon and Vanessa Gonlin
Sociology
University of Georgia
Online via Zoom
Special Information:
This discussion is part of a series on Diversity, Equity and Inclusion (DEI) committee
Trigger warning: slavery, human remains, anti-Black discrimination
As a new annual tradition, we will view the documentary "Below Baldwin: How an Expansion Project Unearthed a University's Legacy of Slavery" together, followed by a discussion led by Dr. Vanessa Gonlin and Dr. Sarah Shannon. On November 17, 2015, construction on Baldwin Hall on the University of Georgia campus came to a halt when workers uncovered human remains on the site. DNA tests revealed what many local residents already knew to be true: these were the remains of formerly enslaved people. This uncovering and the events that followed have forced the often-omitted histories of slavery and segregation to rise to the surface, both at the University of Georgia and in Athens. "Below Baldwin", featuring Fred Smith, Linda Davis, Alvin Sheats, Linda Lloyd, Mariah Parker, Broderick Flanigan, and others, chronicles the series of vents between November 2015 and December 2019. But more than that - this documentary showcases a community's persistent efforts to connect to its past and to win recognition and redress – for both past and present injustices.
The screening will be held in-person, but we invite those who prefer a remote option to watch the film on their own and then join us for a hybrid discussion via Zoom. The Zoom link will open at 4:15 pm for those interested in joining the post-film discussion. In addition to discussing the film, our conversation will focus on next steps we can take as a department to address Baldwin Hall's past and the honor the legacy of those buried here.
Film link to view on your own (you do not need a Facebook account to view)
https://www.facebook.com/watch/?v=3233739110057793
Departmental Host or Contact: