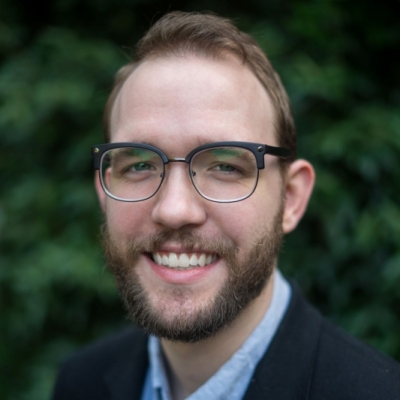 Contact Info
417 Baldwin Hall
Ph.D.s on the Job Market:
Hired:
Fall 2020, Postdoctoral Fellowship at the University of Cincinnati Corrections Institute. In Fall of 2021, Tim will join Auburn University is an Assistant Professor in the Department of Sociology, Anthropology, and Social Work.
Timothy G. Edgemon is a doctoral student in the Department of Sociology at the University of Georgia. His  research interests lie at the intersection of criminology, punishment, and mental health.  Specifically, his research aims to uncover how contact with the criminal justice system for individuals and the system of mass incarceration are linked to mental health outcomes. Overall, his research offers a more complete understanding of the consequences of mass incarceration and of the expanding criminal justice system on health.  Timothy's work has been published in Society and Mental Health and he was recently interviewed about his research by NPR.   
Timothy has served as a research assistant on two grants during his time at the University of Georgia.  The first was a multi-state study of monetary sanctions under the direction of Dr. Sarah Shannon where Timothy helped conduct extensive quantitative and qualitative research on the prevalence and scope of monetary sanctions in the state of Georgia.  Currently, Timothy is a research assistant for The African Programming and Research Initiative to End Slavery (APRIES) team under the direction of Dr. Jody Clay-Warner where he is helping to develop survey instruments to measure human trafficking in West Africa.   
In addition to his research, Timothy has taught courses in criminology, juvenile delinquency, undergraduate research methods in both sociology and criminal justice, and statistics for criminal justice.  He has received favorable reviews from his students (average 4.7 out of a 5 point scale) and was recently awarded the Outstanding Graduate Teaching Award by the Office of the Vice President for Instruction. 
Education:
M. A. The University of Georgia 2016
B. S. Middle Tennessee State University 2014
Research
Selected Publications

Selected Publications:

Edgemon, Timothy G. and Jody Clay-Warner. "Inmate Mental Health and the Pains of Imprisonment." Society and Mental Health. Published Online Ahead of Print (DOI: 10.1177/2156869318785424)
Courses Regularly Taught: