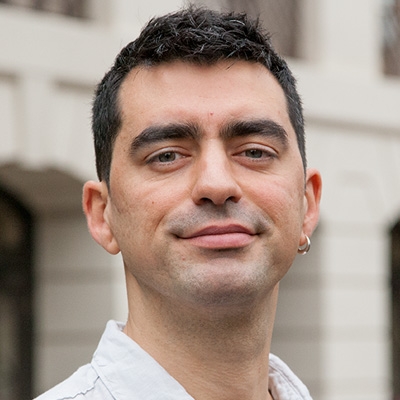 Contact Info
320 Baldwin Hall
Dr. Pablo Lapegna obtained his Licenciatura in Sociology from the University of Buenos Aires, and his PhD in Sociology from the State University of New York (Stony Brook). He teaches and writes about social movements, environmental issues, critical agrarian studies, and global processes, with a focus on South America and using qualitative methods (see "Research" below for publications). He holds a joint appointment with the Latin American and Caribbean Studies Institute.
His book Soybeans and Power: Genetically Modified Crops, Environmental Politics, and Social Movements in Argentina (Oxford University Press, 2016) investigates the sweeping expansion of genetically modified soybeans and the ways in which rural populations think, feel, and act when affected by environmental problems and quotidian hardships. Drawing on ethnography and focusing on northern Argentina, the book scrutinizes mechanisms of demobilization and the decline of contention in cases of agrochemical exposure. Soybeans and Power also examines the case of Argentina to analyze the social consequences and the environmental suffering brought about by the contemporary "commodity boom" in Latin America.
Soybeans and Power has won the 2017 Best Book Award of the Sociology of Development Section, American Sociological Association.
The book was published in Spanish as La Argentina Transgénica: De la Resistencia a la Adaptación, una Etnografía de las Poblaciones Campesinas (Siglo XXI Editores, Buenos Aires, 2019). See media coverage here, here, here, here, here, and here.
He is a member of the editorial boards of Qualitative Sociology and the Journal of Agrarian Change. At the University of Georgia, he co-organizes the Georgia Workshop on Culture, Power, and History and Dirty History, an interdisciplinary workshop on agriculture, the environment, and capitalism. He also leads the Latin American Sustainable Agriculture Initiative at LACSI. He is a faculty affiliate with the Sustainability Certificate Program and the Center for Integrative Conservation Research.
Click here to watch a clip for 2020 Recruitment.
Education:
Ph.D., Sociology, State University of New York at Stony Brook, 2011
M.A., Sociology, State University of New York at Stony Brook, 2007
Licenciatura en Sociología (BA in Sociology), University of Buenos Aires, 2001
Research
Selected Publications