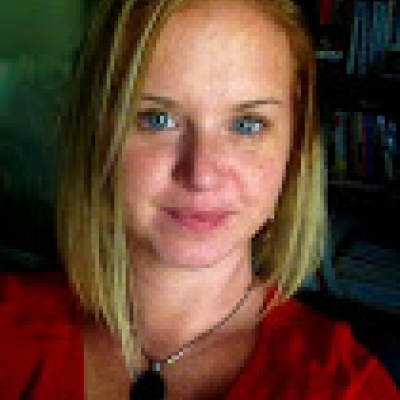 Contact Info
214A Baldwin Hall
Ph.D.s on the Job Market:
Hired:
Permanent Lecturer, University of Nevada-Reno, Gender, Race, and Identity Program
Ms. Palmer is a PhD Candidate in Sociology and a graduate certificate student in Women's Studies at the University of Georgia. She received her B.A. in Sociology and American Studies from Indiana Univeristy and her M.A. in May of 2011 from the University of Georgia. Her current research examines intersectionality theories using a transnational lens to better understand the role culture plays in international relations. Her work has been published in the journals of Men & Masculinities (2017) and International Sociology (forthcoming 2017). Her current dissertation project The International is Personal: Collective Memory, Positionality, and Negotiating the U.S. Blockade with Cuba examines the role collective memory plays in contemporary understandings of the US Embargo in the US and Cuba as well as how it informs the lives and realities of those who cross the social closure. She received grant funding from the University of Georgia Graduate School  and the Tinker Foundation In addition to her strong research program, Ms. Palmer demonstrates a strong commitment to excellence in teaching and service. She has been recognized as the University of Georgia's 2015 Emerging Leader as well as recieved the 2017 Outstanding Teaching Award. Her dedication to student-centered critical pedagogical strategies has led to presentations and emerging contributions to pedagogical scholarship. 
Education:
PhD Candidate Summer 2018 Expected
Graduate Certificate in Interdisciplinary Teaching
Graduate Certificate in Women's Studies
M.A. University of Georgia 2011
B.A. Indiana University 2008
Of Note:
2018 SAGE Teaching Innovations & Professional Development Award
2017 Outstanding Teaching Award     
2017 Interdisciplinary Teaching Certificate
2015 Emerging Leader
2013 Writing Intensive Program Certificate
2016 Summer Doctoral Research Fellowship
2015 Latin American & Caribbean Studies Tinker Research Grant
Research
Selected Publications

Selected Publications:

Palmer, Jamie. "Ineffective Masculinity:" Intersection of Masculinity & Nationhood in Portraits of Cuban Men from Time & Newsweek 1959-2010, Men and Masculinities: March 13, 2017   http://journals.sagepub.com/doi/10.1177/1097184X17696184
Palmer, Jamie L. 2017. "Book Review: Sergio Chávez, Border Lives: Fronterizos, Transnational Migrants, and Commuters in Tijuana." International sociology 32(5):655-57
Grants:
Summer Doctoral Research Fellowship: The Graduate School, University of Georgia awarded May 2015
Latin American & Caribbean Studies Tinker Summer Research Grant: Awarded August 2014 by the Tinker Foundation and the Latin American and Caribbean Studies Institute at the University of Georgia
Latin American Studies Association Travel Grant: Awarded May 2015