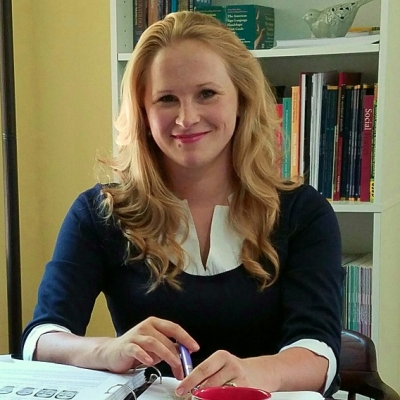 Contact Info
420 Baldwin Hall
Chelsea is a PhD student with a focal interest in the intersection between individuals and the societies in which they live, a topic area that she approaches from within a social psychological framework. Her current research projects include several studies examining cross-cultural variations in social expectations (with Dawn Robinson, Bryan Cannon, and Lynn Smith-Lovin), a network analysis project examining emergent classifications of ambiguous romantic relationships, and a longitudinal statistical analysis of the relationship between depression and self-esteem by race and culture using Affect Control Theory impression equations and 3 waves of Add Health data. Chelsea's 2016 master's thesis, which was funded by the Army Research Office as a component of Dr. Dawn T. Robinson's larger project on Computational Models of Cultural Meaning and Social Interaction, tested the relative power and operation order of two competing cognitive mechanisms of social construction as specified by Affect Control Theory and the Affect Control Theory of Institutions.
External Link:
https://youtu.be/kBvl85v3P3A
Education:
M.A. in Sociology, University of Georgia (2016)
B.A. in Sociology, University of Delaware (2011)
Of Note:
 Balkwell-Fine Outstanding Student of Group Processes Award, 2015. Laboratory for the Study of Social Interaction (LaSSI), Department of Sociology, University of Georgia.
Graduate School Assistantship, 2014-2016 (2-year fellowship). The Graduate School, University of Georgia.
Research
Selected Publications

Selected Publications:

Best, J., Bogle, K. and Johnstone, C. (2012). The Shag-Band Menace: Tracing the Spread of a Contemporary Legend. Symbolic Interaction, 35(4), 403-420.