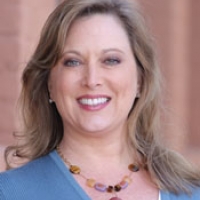 Dr. Leslie Gordon Simons, Professor of Sociology, joined UGA's faculty in 2002. She has also held faculty appointments in the Department of Sociology at Clemson University, the School of Criminology at Arizona State University and the Department of Human Development and Family Studies at UGA. She  received a Ph.D. in Sociology from Iowa State University. 
Dr. Simons's areas of expertise are Family and Criminology. Her program of research focuses on the socio-contextual predictors and consequences of various family processes as well as the mediators and moderators of the relationship between experiences in the family of origin and outcomes for adolescents and emerging adults. Specifically, she examines the intergenerational transmission of problem behaviors and the mechanisms that link parenting to behavioral outcomes such as delinquency, intimate partner violence, and risky sex. Her work has been published in top journals in several fields including family (e.g., Journal of Marriage and Family, Journal of Family Psychology), crime & deviance (e.g., Criminology, Violence & Victims), sociology (e.g., Youth & Society, Social Forces, Journal of Health & Social Behavior) and adolescent development (e.g., Journal of Youth and Adolescence, Development & Psychopathology).
Dr. Simons is a Co-Investigator on the Family and Community Health Study, a multi-site, longitudinal project funded by NIH and CDC. She serves on the editorial board of Journal of Youth and Adolescence, is a Fellow of the Institute of Social & Behavioral Research, represents the Department of Sociology on the Faculty Senate and is a member of UGA's Teaching Academy.