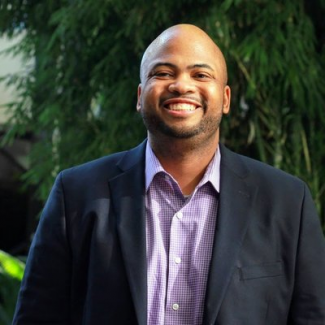 We welcome Ryon Cobb to the Department of Sociology.  He will join us in August.
He is a scholar of racial stratification in the United States. One line of his current research program operationalizes the idea that racial identification is a multidimensional social construct and assesses how self and observer assessed dimensions of this construct relate to biological and mortality risks. Findings from this line of his work suggest that observer assessed skin tone is a significant determinant of allostatic load and mortality risk among Blacks and in relation to Whites.
A separate line of research examines how perceived discrimination relates to biological and mortality risk among older adults and assesses whether this relationship varies with one's racial self-classification. His research shows that examining health disparities in middle and late life has considerable utility for understanding the cumulative health consequences of social inequality across the life course. A final line of research focuses on the religious dimensions of racial attitudes among adults in the United States.
Several agencies within and outside the National Institutes of Health (NIH) recognize his accomplishments and promise as a researcher throughout doctoral and postdoctoral training.  Recently, he participated in a year-long NIH-funded training and mentoring program housed in the Langone Medical Center at New York University. Currently, he is engaging in intense research training and career development activities with members of his mentorship team that will culminate in the submission of a K01 application within the next year.
At UGA, he will primarily teach courses on race and ethnicity, aging, and health.